Be Remote. Stay in the Know.
Let Arc System provide additional Clinical Surveillance and Support.
━━━
Arc System aims to enhance patient and intensivist safety to improve outcomes throughout the critical care. Audio and video features expand hospitals' workflow with better solutions to enhance patient outcomes and improve intensivist safety.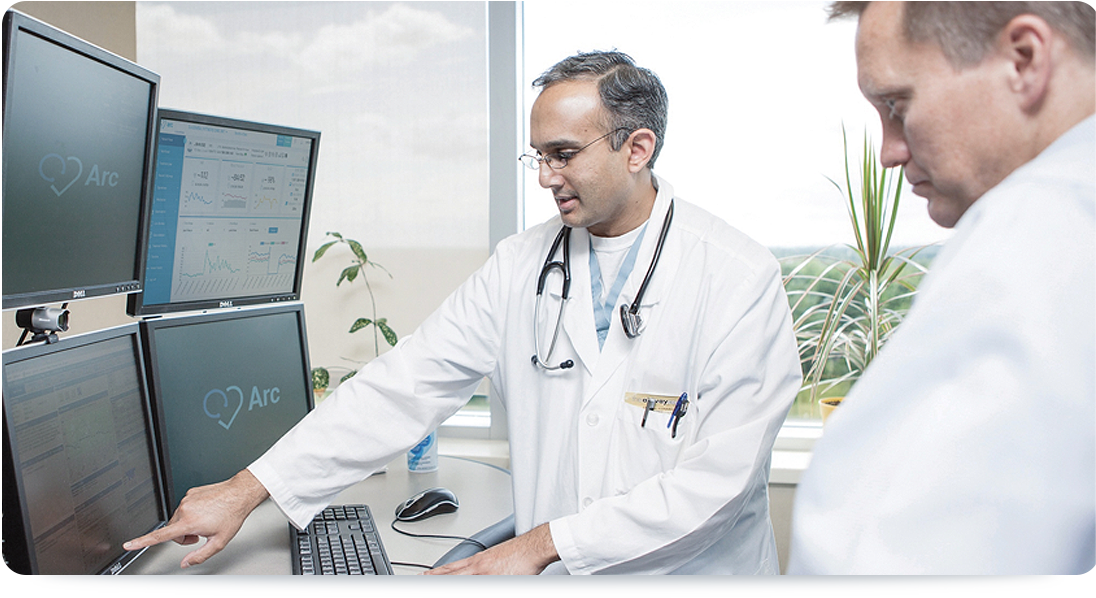 Actionable
information

Situational awareness
by proactive monitoring

Streamlined
staff communication

Increased
compliance