Interoperability
Continuum of Care
━━━
Promoting the use of interoperable electronic health records (EHRs) is increasingly becoming more important with digitization of critical care.
Arc seamlessly integrates with HIS so that clinicians could access to relevant, accurate, and up-to-date medical information about their patients.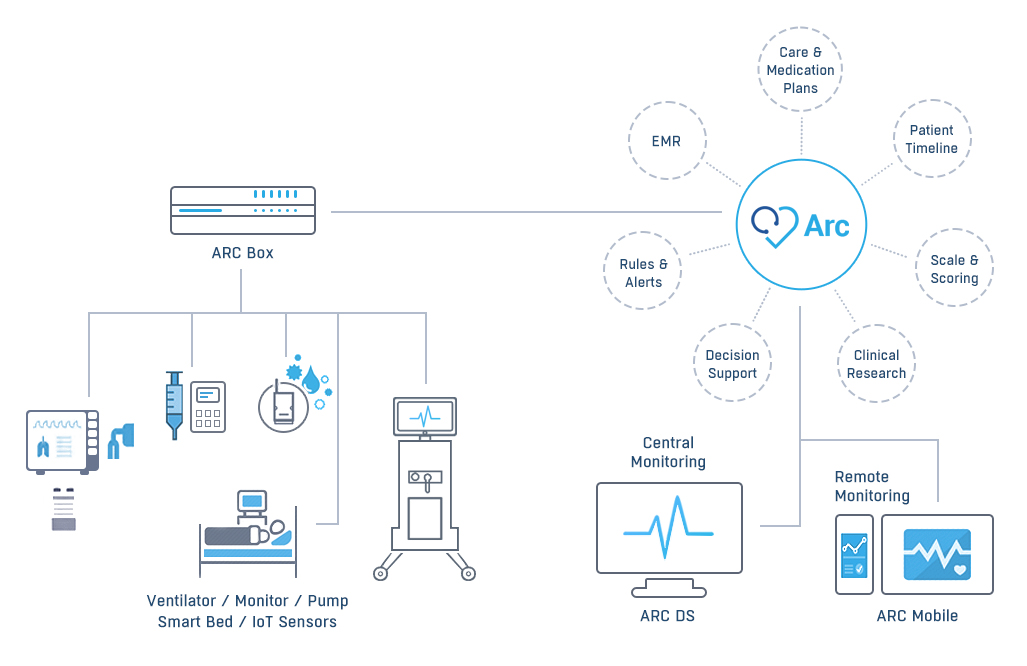 Making the right information available to the right person at the right time is the ultimate goal to provide the utmost care at ICUs.